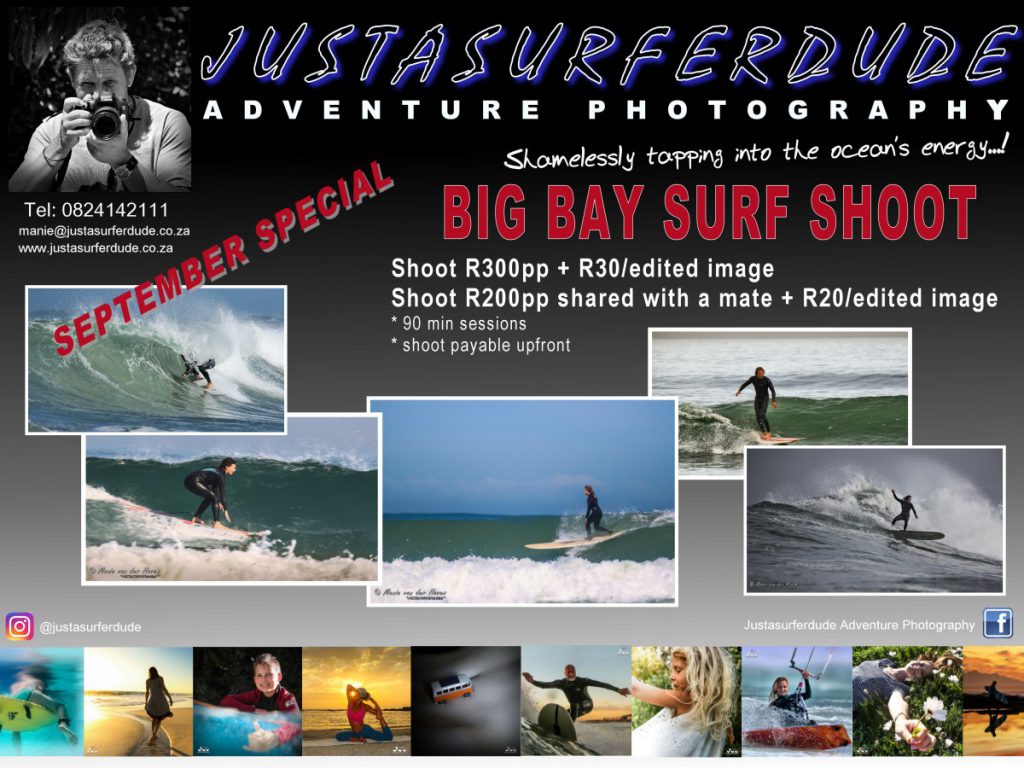 Cool, I have drastically reduced my surfing shoot prices for September to still get some good waves before the winter swells disappear. You don't have to be a good surfer, but it would be good if you can catch a wave, so any level welcome. If you really suck then we just take a nice shot of you walking away like a real surfer in the sunset!
Shoots are payable upfront for 90 min sessions at Big Bay or any other local beach here on the W
est Coast side, from Milnerton up to Melkbos. If you want to go further then you will have to cover travel costs and buy me lunch.
Hope to catch you soon on some decent waves…