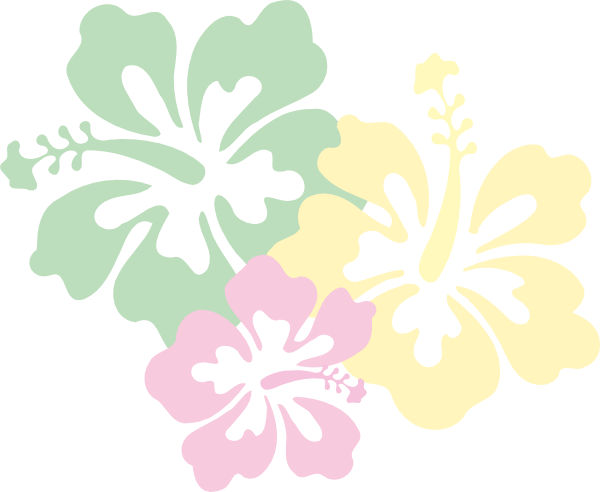 1. LEARN HOW TO SURF
---

Photography is my work, surfing is my passion.  My photography business' name hopefully already proves that point.  Surfing is not only a good way to keep fit, but it also a good way to clear your head.  You can set challenges for yourself until the day you feel comfortable and fit to paddle out on your own and take a wave by yourself. In the process you don't only get fit, you also also adopt a more conscious lifestyle and meet like-minded people.  Some people are natural but most people take very long to manage the skill of taking a wave and riding it.  Surfing requires not only a tremendous amount of stamina and determination, but also knowledge of the ocean. People don't always realize this when they sign up for a "surfing lesson" at their local surf school.  Surfing is more than riding a wave, it is a mind-set, a lifestyle and a relationship with Mother Nature.  I want to share that with people who are serious about surfing. Also with people who are serious about getting fit and serious about changing their lifestyle to a more active and healthier one through the enjoyment of being in the ocean.
I only do one-on-one surf lessons because looking after 5-10 people in the water is not only a high-risk factor, it is also not my idea of sharing knowledge and a passion. I want to walk a path with my students, invite them into the surfing community and allow them to grow at their own pace.  If you do one surfing lesson and you realize how difficult it is, you are going to be disappointed and demotivated after day one.  I want to assist you not only in catching a wave but in getting fit, in reading the waves, in staying fit, and enjoying the surfing lifestyle while not wanting to give up after every "bad day". Once you are part of my surf group you will be surfing with the rest of my previous students and surf mates as we move along between Milnerton and Melkbos looking for waves that suits everyone's skill level. Sometimes we head to Muizenburg or Yzerfontain as well. Chasing waves is after all part of a surfer's life.
I have a completely different approach to teaching surfing and do it differently from most of the surf schools.  This is NOT a "bucket list" item to be ticked off or to have one picture of you standing on a surfboard. If you are serious about surfing I would expect that you at least start off with your own wetsuit. I have a softboard to introduce you to surfing, but as soon as you buy your own board you will not pay for the rent of the board which is additional to the cost of each lesson.  Surfing a softboard is safer but it is NOT what you really want to learn on.  You want to ride your own board and get used to it.  For beginners I would suggest a minimal (in between a short and a longboard), but this we can discuss as you get familiar with the types of boards. Even longboarding can be super fun. I am offering personal attention and my prices might slightly be more than what you would pay at a surf school, but I can assure you that you will pretty soon realize the benefits of doing it my way. If you just want to "give surfing a try", then this is not where you "try".  I aim to surf at least three times a week to keep the rhythm, fitness and momentum going and I want you to keep up.
---
1st Phase - Introduction to Surfing:
(Rental of board is R150. Add to each lesson if you do not have your own board)
Lesson 1: Basic introduction to surfing, the ocean's working, paddling out, catching foamies, checking fitness level  (1 hour) -  R400
Lesson 2: Paddling out for fitness (30 min), catching foamies (30 min) -   R350
Lesson 3: Catching unbroken waves by getting pushed into the wave (1 hour) -  R300
(Lesson 3 can/will be repeated depending on your improvement, fitness level and needs at the same costs per lesson)
---
2nd Phase - Surfing in a group:
Lesson 4: Surfing with the group, learning the ropes of wave selection (1-2 hours) -  R250
Lesson 5: Changing surf spot to learn more about different spots suitable for beginners (1-2 hours) -  R250 
Lesson 6: Catching waves by yourself under supervision (1-2 hours) -  R250
(Lessons can/will be repeated depending on your improvement, fitness level and needs at the same costs per lesson)
---
3rd Phase - Surfing on your own: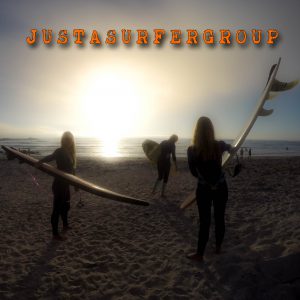 Once you feel comfortable surfing on your own you are welcome to stay part of the group or surf by yourself.  Most of my students are stay-at-home moms who can afford an hour or two of surfing in the mornings. They also want to get active and stay fit. See this as a "gym membership" with a "personal trainer" while having actual fun. We paddle even on flat days to the island at Big Bay to stay fit. Once you are part of the group you don't pay  for "lessons" anymore. We surf as a group and motivate each other while living the surfing lifestyle.
Also read: The Benefits of Surfing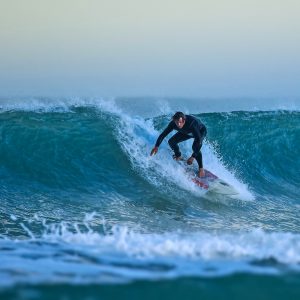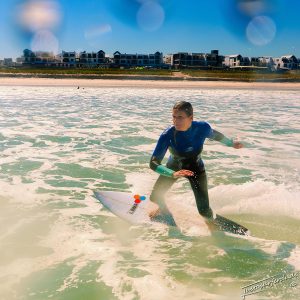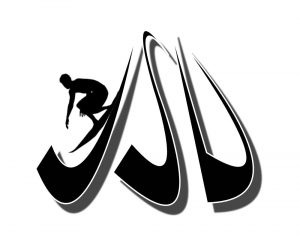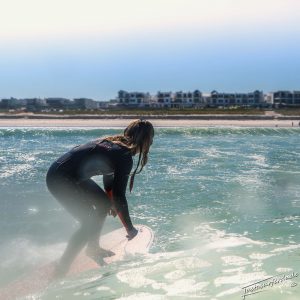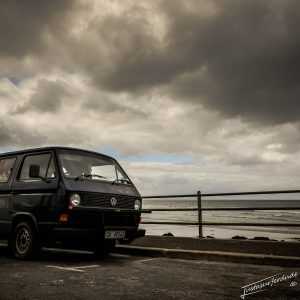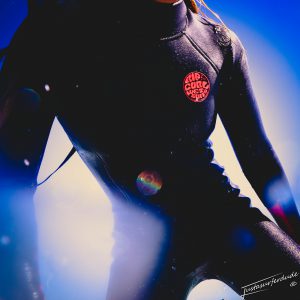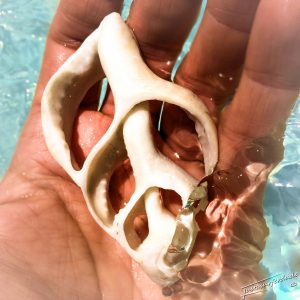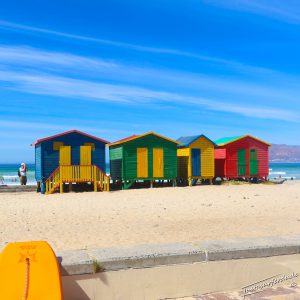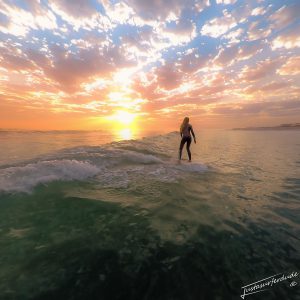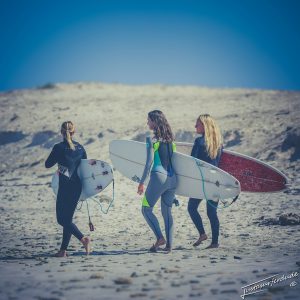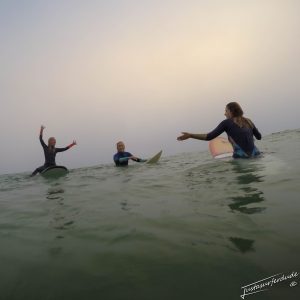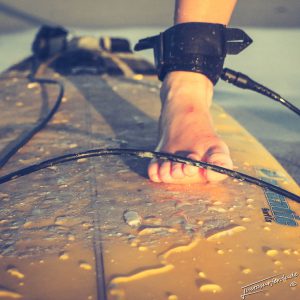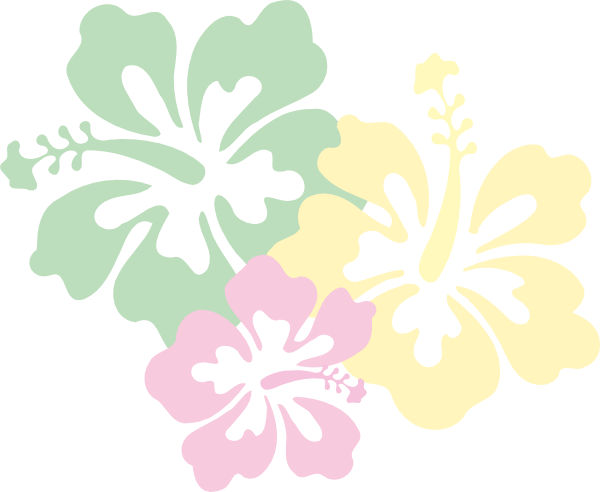 2. LEARN HOW TO BODYBOARD
---

Although getting up and riding on a bodyboard takes much less time and effort than surfing, there are important things any bodyboarder should know before entering the ocean. If you are planning on riding waves (not foamies) and you need not only supervision but also learn about the ocean, where to bodyboard, wave selection, etc, then do contact me for bodyboard lessons.  Bodyboarding is a fun sport where you can be part of the ocean lovers without having to struggle through the growing pains of surfing.
Bodyboard lessons are all R250/lesson.  You will need at least 4-5 lessons to feel comfortable paddling out on your own and taking waves, but you choose how many you want to do until you feel comfortable in the waves.
Note: I do not supply any equipment. You will need your own bodyboard, wetsuit and fins (flippers).  Equipment can be arranged for R150 extra.
---
Join the Wowees
Once you are comfortable entering the ocean and would like to still bodyboard in a group you are welcome to join the Women On Waves group or the "Wowees" as they are better known.
Learn more about the Wowees on their Wowees Blog
or like them on the Facebook Page